![endif]-->

CLICK HERE FOR GOOGLE INFO PAGE & DIRECTIONS
Contact us in Youngsville, North Carolina, at
LOCAL (919) 556-8382
FAX (919) 562-3023
EMAIL
info@trianglemetalworks.com


Thank you for visiting our website.
Please fill out the following form to request information about our products and services or to provide feedback about our site.
When you are finished, click the 'Submit' button to send us your message.
You will be directed to a Thank You page upon successful submission.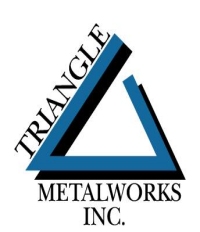 OUR EQUIPMENT
PRESS BRAKES
4 Foot
7 Foot
10 Foot
13 Foot
SHEARS
10 Foot With 10 Ga Cr Capacity
12 Foot With 10 Ga Cr Capacity
ROLLER
6 Foot With 5" Dia Minimum Capacity
BAND SAWS
2 With Capacity
OTHER
1 Pem Sert Machine
2 Tubular Rivet Machines
2 Nothers 10 Ga Cr Capacity
Tubular Deburrer
2 Tubular Rivet Machines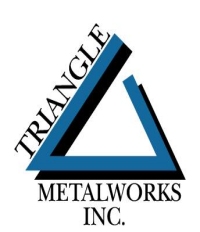 Hours of Operation:
Monday–Friday, 6 a.m.–6 p.m. Sat., 7 a.m.–12 p.m.
Contact us in
Youngsville, North Carolina, at
LOCAL (919) 556-8382
FAX (919) 562-3023
EMAIL
info@trianglemetalworks.com
We have moved into our new building
30 Winash Way
Youngsville, NC. 27596


Our attention to detail will leave you impressed and satisfied.
Contact us for all your custom fabrication needs!!
Copyright ©. All rights reserved. Design by Jim Freeman