![endif]-->

CLICK HERE FOR GOOGLE INFO PAGE & DIRECTIONS
SERVICES In addition to metal welding, we provide cutting using sheer, band saw and turret punch capabilities.
Our experts also provide sheering services and have forming capabilities with press brakes to help create the products you need.
We usually work with stainless steel, mild steel, and aluminum. Call us today to ask about metal fabrication for other types of metal.

WHY CHOOSE US The experts at Triangle Metalworks have 28 years of experience and opened this family-owned-and-operated business 18 years ago
to provide you with superior metal welding services. We do excellent quality work with a great lead time for both large and small jobs.
Our experts are easy to work with. Plus, we're licensed and insured for your protection.

SERVICES
Custom Fabrication&nbsp&nbsp&nbsp&nbsp
Turret Punched Parts
PEMSERT & Stud Welding
Press Brake capabilities
up 13 foot
MIG Welding
Spot Welding
Shearing capabilities
up to 10 ga and 12 foot
TIG Welding
Stick Welding
Rolling Capabilities up to 6 foot 16 Ga
Aluminum Welding
Stainless Steel Welding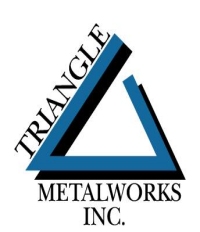 OUR EQUIPMENT
PRESS BRAKES
4 Foot
7 Foot
10 Foot
13 Foot
SHEARS
10 Foot With 10 Ga Cr Capacity
12 Foot With 10 Ga Cr Capacity
ROLLER
6 Foot With 5" Dia Minimum Capacity
BAND SAWS
2 With Capacity
OTHER
1 Pem Sert Machine
2 Tubular Rivet Machines
2 Nothers 10 Ga Cr Capacity
Tubular Deburrer
2 Tubular Rivet Machines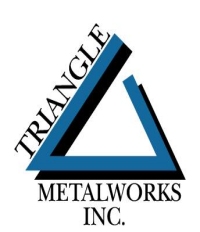 Hours of Operation:
Monday–Friday, 6 a.m.–6 p.m. Sat., 7 a.m.–12 p.m.
Contact us in
Youngsville, North Carolina, at
LOCAL (919) 556-8382
FAX (919) 562-3023
EMAIL
info@trianglemetalworks.com
We have moved into our new building
30 Winash Way
Youngsville, NC. 27596


Our attention to detail will leave you impressed and satisfied.

Contact us

for all your custom fabrication needs!!
Copyright ©. All rights reserved. Design by Jim Freeman